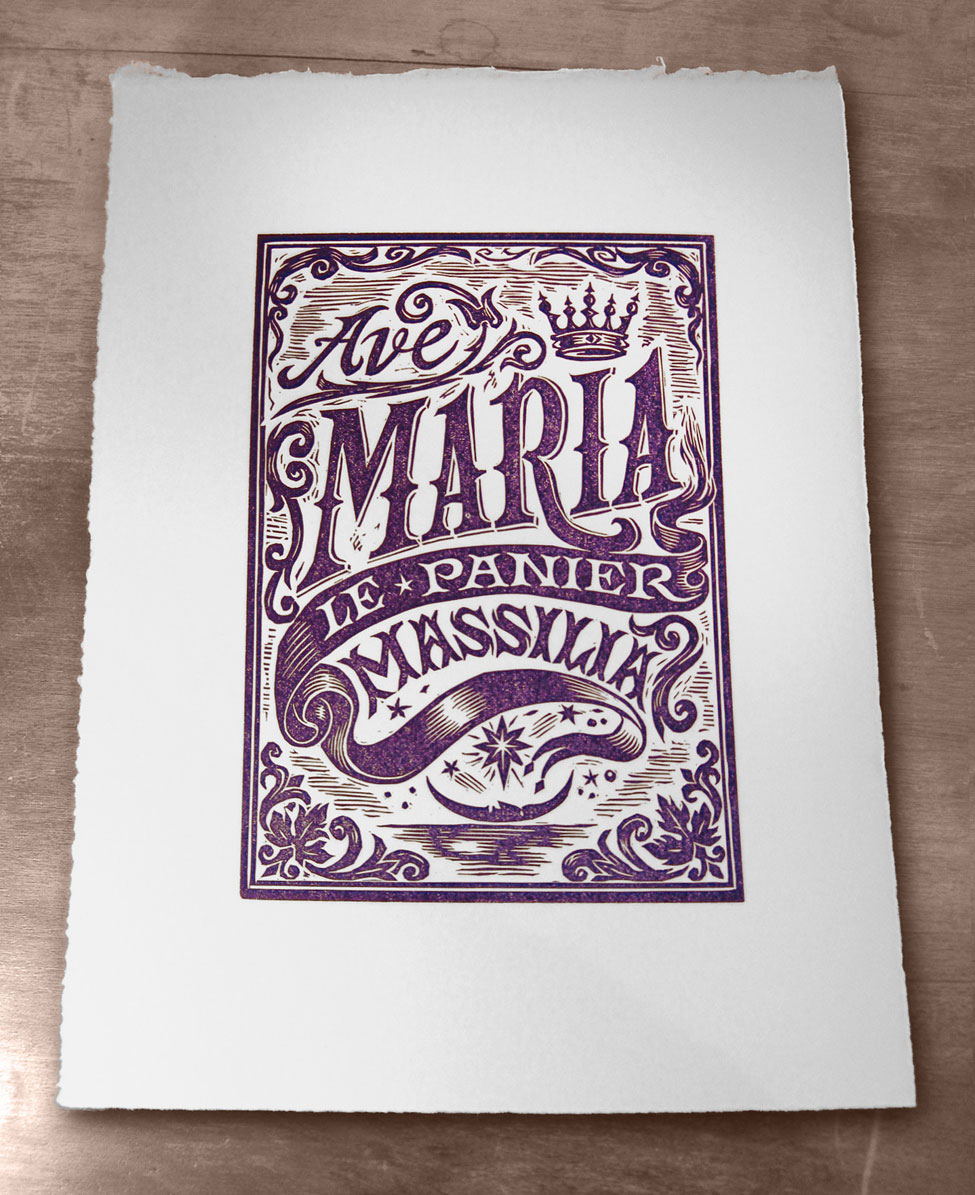 L'Ave Maria est un Bar à Vin situé au cœur du panier à Marseille. Conception et design de l'identité visuelle en gravure avec déclinaison tous supports et construction de l'enseigne de devanture.
Ave Maria is a concept to finish Market Identity for a Bar à Vin in Marseille. Original artwork engraving exploited for use in signage devanture, business cards, menu…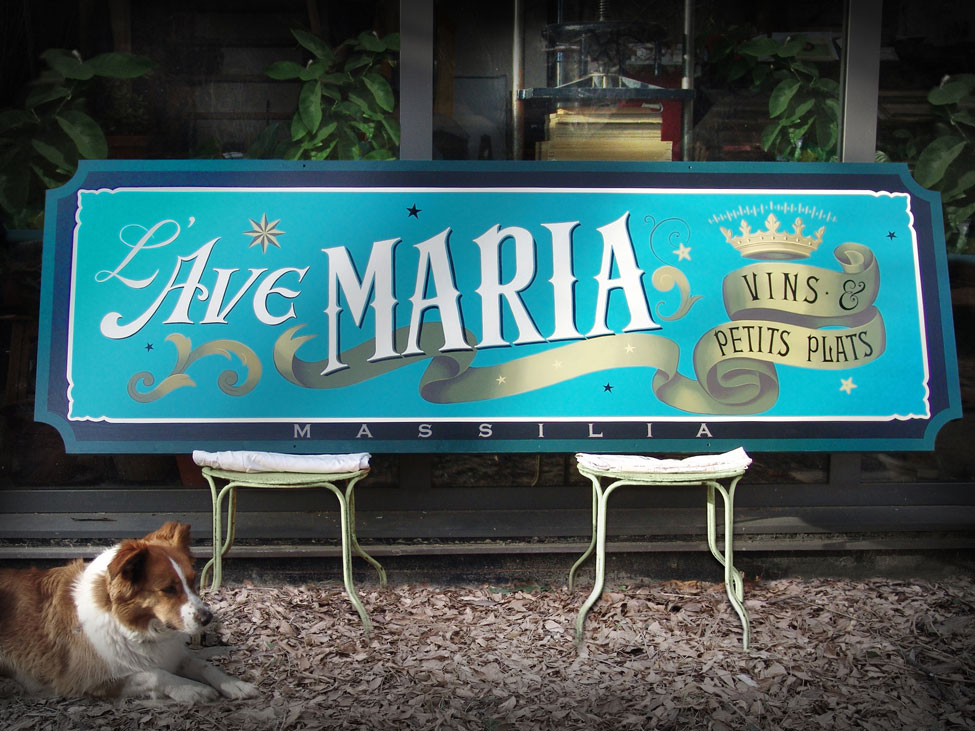 The signage is hand lettered by our studio with one shot enamel paints on framed wood panels. Installation included. Pricing comparable to plastic printed signs but with a world of better artisanal quality.